Air Ambulance and Medical Air Transport Services for Flights to and from Los Angeles, CA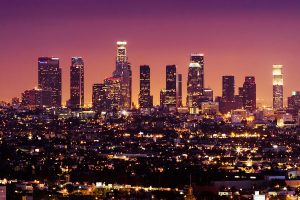 If you are on vacation in Los Angeles or elsewhere in Southern California and find yourself unable to fly home because of an injury or serious illness, let Air Ambulance Worldwide take care of all of the arrangements. Our team of experienced pilots, caring and knowledgeable medical personnel and highly competent flight coordinators will make sure that your medical air transport experience is as smooth, safe and comfortable as possible.
The bed-to-bed services provided by Air Ambulance Worldwide for flights to or from Los Angeles can be classified in three ways:
Air ambulance − emergency or non-emergency medical transfer on one of our well-maintained and appropriately equipped aircraft; includes the assignment of appropriate medical personnel; offers assistance in locating a receiving facility, if necessary
Medical escort − non-emergency accompaniment on a commercial flight if a patient is unable to make the trip on his or her own; assistance with basic hygiene, oxygen, and medication administration; assistance with every routine aspect of the flight, including baggage check, arrangement for ground transportation, and more
Commercial stretcher − for international flights only, arrangement is made with the airline to equip a commercial flight with all the medical equipment necessary for a long-distance transfer; includes the assignment of all necessary medical personnel, who will attend to the patient's comfort and medical needs throughout the flight
Air Ambulance Worldwide boasts a perfect safety record, with full accreditation from the European Aeromedical Institute and an ARGUS Gold safety rating. We also have an insurance specialist on staff to assist with filing claims with your personal insurance company. For more information about our air ambulance services, or if you would like to schedule a medical air transport flight to or from Los Angeles, CA, contact us with a toll-free phone call at 877-922-9675 or by email.