Emergency Medevac Services to or from Washington, D.C. and Surrounding Areas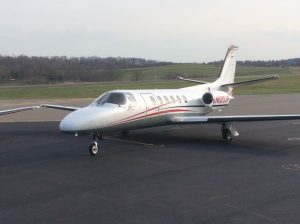 Medevac services are not something you can neatly schedule into your vacation itinerary through the Washington, D.C. area; they are something needed at the spur of the moment when a severe accident or illness occurs. Whether you are vacationing on Capitol Hill and need to return home, or you are visiting elsewhere and need to be transported to your medical specialists in the D.C. area, Air Ambulance medevac flights can help you get to the treatment you need as soon as possible.
Our experienced pilots can transport you to the right medical facility for your needs, and our medical team will care for you the entire way there. Our medevac flights are equipped with many medical capabilities, including:
Oxygen machine
Intubation equipment
Heart rate monitor
IV stand and solution
Defibrillator
Lifepak
Ventilator
Medication
Other necessary medical equipment
We Work with Some of the Best Hospitals in the Washington, D.C., Area
If you need to travel to or from a hospital in the Washington, D.C., area, you will want to work with a company that is familiar with these hospitals. At Air Ambulance Worldwide, we have developed great relationships with many of the hospitals in the nation's capital which allows us to transport our patients in and out efficiently while providing them with top-quality care. Some of the hospitals we work with often include:
Medstar-Georgetown University Medical Center
Children's National Medical Center
George Washington University Hospital
And many more
When you contact Air Ambulance Worldwide for a medevac service to or from Washington, D.C., we will ask questions regarding your condition and your required destination. In some cases, we can assemble a medical team and have a medevac flight to you in as soon as two hours. While all members of our medical team have at least five years of experience in ICU or CCU, many of our team members also hold specialized training in neonatal and pediatric care, as well as other medical fields. We will match you with the medical team that has the best expertise to care for you throughout your medevac flight, and then we will assist you into your chosen medical facility and make sure you are left in the appropriate hands.
If you are searching for medevac services to or from the Washington, D.C. area, contact Air Ambulance Worldwide so we can schedule a flight out to help you