Efficient and Reliable International Air Ambulance Services Available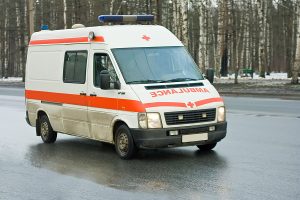 Air Ambulance Worldwide is a truly international air ambulance service. Our experienced pilots have recorded thousands of hours flying to all corners of the globe, and we stand ready to eliminate the hassle that often makes international air travel with a serious medical condition difficult.
Our international air ambulance services are designed to make your medical flight stress-free. Our flight coordinators are standing by 24 hours a day, 7 days a week to take your call and plan every detail of your medical transfer, including assembling a customized medical team, coordinating ground transportation, and arranging important arrival information at your receiving facility. Our team is one of the most experienced in the business as we require our medical team to have at least five years of ICU or CCU experience before joining our company.
A few highlights of our comprehensive international air ambulance service include:
An ARGUS Gold rating due to our perfect safety record
A variety of available aircrafts for medical transfer, including Gulfstream Gill, a twin engine, Lear Jets, and the Piaggio P180
Pediatric and neonatal specialists if a mid-air delivery is required
A completely itemized and detailed quote with no hidden costs
Additionally, we have a multitude of staff members who are equipped to assist you in virtually every matter pertaining to your international air ambulance service. Members of our staff can regularly update family members and loved ones on your trip, and an on-staff medical insurance expert can aid you in submitting and tracking a claim with your insurance company. All of these services are specially designed to increase comfort and decrease stress in regards to your journey.
To learn more about our international air ambulance services, please email us or call us at 727-781-1198. We are available 24/7 and can potentially plan your flight in as little as two hours. Remember to ask about our additional medical air services including our commercial airline stretcher coordination, and medical and non-medical escort service.