Air Ambulance Worldwide Provides Medical Transportation to or from San Diego, CA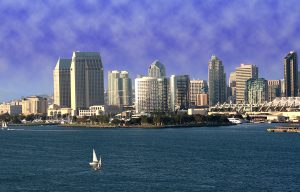 Air Ambulance Worldwide provides unmatched medical transportation services for patients in need of assistance flying to or from San Diego, California. Our dedicated team is able to help patients all over the world travel safely and comfortably while receiving the medical care they require.
Our unblemished safety record accompanied by our state-of-the-art aircrafts and dedicated team of medical professionals have earned us a leading role in the air ambulance industry. We provide medical transportation services to and from anywhere in the world, including Europe, Asia, Central America, and South America, and we have special clearance to fly into military facilities, including Guantanamo Bay. Each member of the Air Ambulance Worldwide medical team has a minimum of five years of ICU/CCU experience, and we also have neonatal and pediatric specialists on staff to assist in the transportation of newborns and ill children.
Air Ambulance Worldwide provides a number of services to meet the specific needs of patients traveling to or from San Diego, CA. These services include:
Commercial stretchers – For patients in need of a stretcher throughout the duration of an international commercial flight, we provide a full-service option that includes coordinating with the airline to ensure the stretcher is available before the patient's arrival, providing a nurse or doctor for the patient throughout the trip, and ensuring that all medical clearances have been addressed for the stretcher service.
Air ambulance flights – We provide full bedside-to-bedside services that assist the patient through every aspect of their journey.
Commercial medical escorts – If you or a loved one is need of medical or non-medical assistance during a commercial flight, we can provide a trained nurse to accompany the patient throughout the entire trip and provide wheelchair and oxygen service as well as basic hygiene and medication administration.
No matter what medical transportation service you, a loved one, or a patient in your care is need of, we are available to meet your needs 24 hours a day, seven days a week. For more information on the services we provide to or from San Diego, CA, or anywhere else in the world, contact Air Ambulance Worldwide today.