Fly Safely with Our Elite Air Ambulance Team to or from Memphis, TN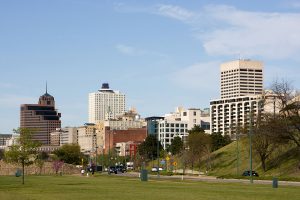 If safe medical transport is what you need, Air Ambulance Worldwide is the company to turn to. We are a premier long-distance medical escort and transportation company, and our perfect safety record shows our dedication to providing the most attentive medical care during transit possible. Safety, comfort, and world-class medical care are the goals and priorities for every medical air transport flight we conduct to or from Memphis, Tennessee, or other destinations around the world.
When you rely on our air ambulance services to transport you or a loved one to or from Memphis, TN, you can rest assured knowing that only highly skilled medical personnel with ICU/CCU experience will be overseeing you during the flight. The medical team assigned to assist you during transport will vary depending on your unique needs, but could include:
Paramedics
Nurses
Respiratory therapists
Physicians
Other specialists
Additionally, our air ambulance services are bedside-to-beside, including ground transportation, so we'll pick you up from your departure location, transport you to and from the airplane, and deliver you safely to your final destination. Throughout the entire transfer, we're able to communicate with family or other parties to provide updates on your status.
Our three main services are:
Medical escort − accompaniment by a medical professional for those who are unable to travel alone commercially
Air ambulance − transportation for both emergent or non-emergent situations
Stretcher flights − planning for a stretcher and other necessary medical needs on certain commercial international flights
In addition to offering these services, Air Ambulance Worldwide offers peace of mind to our clients. Thanks to an ARGUS Gold safety rating, our extraordinary flight record, and our EURAMI accreditation (a designation reserved for medical flight providers who meet stringent medical protocols and maintain exemplary safety records), we can assure you that you will be in the best of hands when you use our services.
E-mail or call us toll free at 877-922-9675 to find out more about the air ambulance services we offer to patients flying to or from Memphis, TN, or anywhere else in the world.