Elite Air Ambulance Services for London & throughout the UK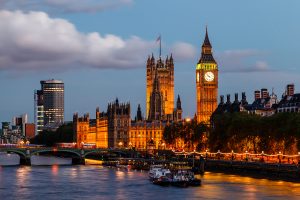 If you or a loved one are traveling to London and find yourself in need of an unexpected medical air transport back home, turn to Air Ambulance Worldwide for prompt, professional service. Or, if London is home and you find yourself needing medical transport back to the UK, we are here for you, as well.
Air Ambulance Worldwide is an elite medical air transportation provider dedicated to flying patients safely, comfortably and efficiently to a new medical facility in London or anyplace else they need to go in order to receive the treatment they require. It is our firm belief that no one should be left stranded overseas because of a debilitating medical condition. Our team consists of flight coordinators, seasoned pilots, and experienced medical personnel who have a great deal of experience when it comes to providing smooth, stress-free long-distance medical transfers. Our air ambulance and non-emergency medical transportation services feature:
An all-inclusive quote up front, so there are no surprises later
A flight coordinator assigned specifically to each case
Regular updates to loved ones or case managers throughout the transfer
Full and complete flight preparation, including acquiring medical records
Bed-to-bed transfer service, with ground transportation at the pickup site and destination city
Assignment of appropriate medical personnel
And more
In addition to emergency and non-emergency air ambulance service to or from London, Air Ambulance Worldwide provides companion travel for the aged or infirm, as well as stretcher flights on international airlines. Our flight safety record is unblemished, and the affiliate that manages our aircraft, Air GATO Enterprises, has earned an ARGUS Gold safety rating. Air Ambulance Worldwide also has earned EURAMI accreditation, which is only awarded to mobile air service providers that follow strict medical protocols and boast outstanding safety records.
For world-class air ambulance service to or from London, or anyplace else in the UK, contact Air Ambulance Worldwide 24 hours a day, seven days a week. Call toll free at 877-922-9675.