Air Ambulance Services Available to Residents and Visitors of Costa Rica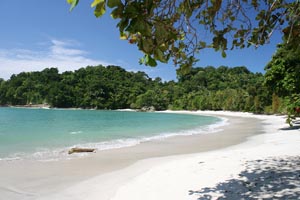 If you need immediate air ambulance services in Costa Rica or anywhere else on the globe, the rapid response team at Air Ambulance Worldwide should be your first phone call. Our team of flight coordinators can organize an immediate medical transport in as little as two hours if needed, helping to get you, your loved one, or your patient where they need to be as quickly and safely as possible. We have extensive experience transporting patients around the globe and our staff will make the entire experience as stress free for everyone involved as possible.
One of the things that makes Air Ambulance Worldwide unique is that we provide bed-to-bed service. In addition to providing air transportation, we will also coordinate ground transportation in both the departure and arrival city. Our medical staff also each has a minimum of five years of ICU/CCU experience, which speaks to our ability to administer care to the patient as needed while under our care. Furthermore, we have a perfect safety record and our pilots each have extensive training on a variety of air ambulance aircraft, providing peace of mind that you will arrive at your destination safely. We also pride ourselves on offering an upfront quote for all of our services and promise no hidden costs, and we even have an insurance expert on staff who can help you navigate your claim and ensure that you receive the assistance to which you're entitled.
At Air Ambulance Worldwide, we offer several different services in the Costa Rica area, including:
Private medical transport for patients who are seriously injured or ill and require medical supervision from our team
Medical escort services for patients who require medical assistance when travelling commercially
Commercial stretcher services for international flights for patients who are healthy enough to fly on a commercial airlines but rely on a stretcher
To learn more about your options and how the medical transport professionals at Air Ambulance Worldwide can assist you traveling to, from, or within Costa Rica, call us today at 877-922-9675 or 727-781-1198.