Select an Air Ambulance Company with Flights to and from Costa Rica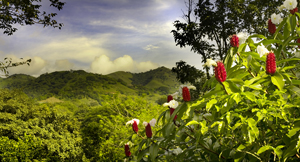 When you need an air ambulance company to handle medical transportation to or from Costa Rica, make sure your first call is to Air Ambulance Worldwide. Our highly experienced team has helped coordinate and manage the travel of men, women, and children of all ages and health conditions across the globe and is standing by to help you travel safely and comfortably. Whether you need to coordinate private transportation on one of our specialty equipped medical transport aircraft, or you simply need a medical professional to provide you or someone you love with assistance on a commercial flight, we can help.
So what makes our air ambulance company unique? At Air Ambulance Worldwide:
Our team travels the globe and can get you to and from Costa Rica with minimal advanced notice
We offer a variety of medical transportation services, including emergency transport where arrangements can be made and begin within two to four hours
We have an impeccable safety record and an ARGUS Gold safety rating
Our air ambulance company specializes in bed-to-bed service, meaning we'll travel with the patient from the patient's current room all the way to the receiving hospital or wherever their final destination may be.
Each member of our medical team has a minimum of five years of ICU/CCU experience, and is qualified to respond to a variety of medical situations that may arise during transport.
We have neonatal and pediatric specialists on staff, ensuring we can accommodate the medical needs of even the youngest of patients.
We offer a variety of different services to accommodate the specific needs of our patients, ranging from private transportation to non-emergency accompaniment on commercial flights.
To learn more about how our air ambulance company can meet your needs if you need medical assistance traveling to or from Costa Rica, contact us today by calling 877-922-9675 or 727-781-1198.