Air Ambulance and Medical Air Transport Services for Boston, MA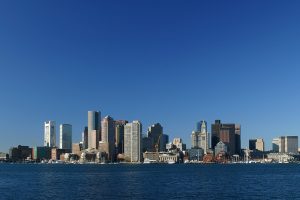 If you, a loved one or a patient under your care needs travel to or from Boston, MA, but cannot fly commercially because of a medical issue, turn to Air Ambulance Worldwide. Our medical air transport services can be of assistance whether you are vacationing in New England and need to get home, or if you are abroad and require medical attention at one of Boston's world-class hospitals.
Air Ambulance Worldwide makes emergency medical flights, which falls under our bed-to-bed air ambulance service to or from Boston. We also provide two other types of medical flight:
Medical escort flights − This service is ideal for someone who is able to fly commercially, to or from Boston, but does not necessarily require emergency air ambulance service. An attendant who is trained to handle the particular needs of the patient will take care of everything, including baggage checking and claim, securing a wheelchair if needed, assisting with oxygen and other medical needs, and doing everything else necessary to make sure the patient is as comfortable as possible during the flight.
Stretcher flights − This service is for international flights only. Your flight coordinator will arrange with the airline to make room on a commercial aircraft for a stretcher and other medical equipment, so that you, a loved one or a patient you care for can travel comfortably, safely and with all of the medical attention required.
Air Ambulance Worldwide provides Boston residents or vacationers complete peace of mind when it comes to medical air transportation. Our experienced pilots, caring and knowledgeable medical staff and efficient ground staff will make sure that everything about the trip to or from Boston runs smoothly, safely and comfortably. To learn more, or to schedule one of our services, contact Air Ambulance Worldwide with a toll-free call at 877-922-9675 or email us any time of day or night.