Air Ambulance Worldwide Provides Medical Flights and Services to and from Alabama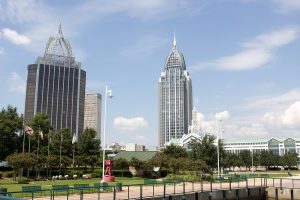 Air Ambulance Worldwide is the company you can rely on for safe and reliable travel if you are in need of medical transportation to or from Alabama. Since our company began in 2004, we have made it our mission to raise the bar for exceptional customer service and as a result have been recognized by prestigious organizations including EURAMI and ARGUS. We provide a number of different services to and from anywhere in the world and enlist only experienced, extensively trained medical personnel to accompany the patient and tend to his or her medical needs. Plus, our dedicated, full-time pilots are veterans in the industry and have a minimum of 2,500 flight hours, so you can rest assured that you and your loved ones are in the most capable hands.
No matter what medical condition you, a loved one, or a patient in your care may be in, Air Ambulance Worldwide can offer the ideal transportation service to or from Alabama that is best-suited to fit the patient's particular needs. Our services include:
Air ambulance flights – This is a full bedside-to-bedside service that provides medical assistant for the patient from start to finish.
Medical escorts – If the patient is in need of medical care during a commercial flight, or would simply like the companionship of a trained nurse during his or her travel, an Air Ambulance Worldwide medical team member can accompany the patient in first class and provide any needed medical equipment as well as basic hygiene and medication administration.
Commercial stretchers – Air Ambulance Worldwide has earned a trusted reputation with a number of international airlines and we go to every length to ensure any necessary medical equipment is set up and ready upon the patient's arrival.
Whether you need mobile medical care to or from Huntsville, AL, Madison, AL, or anywhere else in Alabama, you can trust us to provide you with the most reliable and safest means of transportation available. To learn more about the services we offer, contact Air Ambulance Worldwide today.