Air Ambulance Services in the Dominican Republic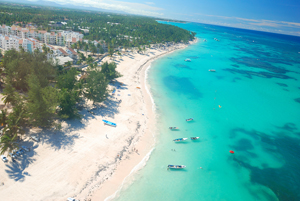 If you are in need of air ambulance services in or around the Dominican Republic, the team at Air Ambulance Worldwide can help. We specialize in transporting our patients just about anywhere in the world that they need to go and in many cases we can have arrangements made in as little as two to four hours. We understand that coordinating an air ambulance can be a stressful experience and our staff is standing by to put your mind at ease and we'll take care of all the logistics to get you, your loved one, or your patient where they need to be.
One of the things that sets our air ambulance services apart in the Dominican Republic is the experience of our team. At Air Ambulance Worldwide we employ:
Highly trained medical professionals who each have a minimum of five years of experience in intensive care units or critical care units, ensuring that they can provide a continuity of care to our patients.
Highly experienced, full time pilots who have thousands of hours of experience and are trained to fly a number of different aircraft.
Neonatal and pediatric specialists who can even perform mid-air deliveries if required.
The point is that with our air ambulance services, our team is second to none and you can fly with us with absolute confidence that you're in the best possible hands.
In addition to air ambulance services, we also specialize in medical transport for patients who have been cleared to fly commercially. We can accompany patients on a flight and even coordinate international travel for patients who require a stretcher.
The best way to learn about the scope of our services is to contact us today. Air Ambulance Worldwide is the company to trust in the Dominican Republic if you need to get to or from the island quickly and safely. To learn more call 877-922-9675 or 727-781-1198.