Air Ambulance and Medical Air Transport Services for Birmingham, UK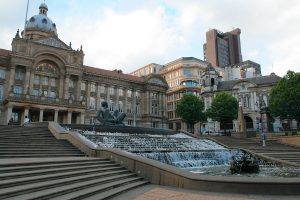 If you find yourself in Birmingham, UK, and are unable to fly home commercially because of a medical condition, turn to Air Ambulance Worldwide. Of course, the same holds true if you are on holiday in the United States or any other city around the world and need to get home to England's second city. We eliminate the potential inconvenience and hassle of long-distance air travel for patients who have special medical requirements − such as oxygen or IV medication − that must be attended to constantly. Everything we do from start to finish of your medical air transport supports our combined priorities of safety, comfort and the health of our patients.
Air Ambulance Worldwide provides a comprehensive upfront quote for your flight to or from Birmingham, UK, so there will be no surprise costs later. The bed-to-bed experience includes your flight coordinator making arrangements for:
Ground transportation at the point of origin and the destination
Assignment of appropriate medical personnel
Assignment of a seasoned pilot and one of our state-of-the-art aircraft
Communication throughout the flight to keep family members and other interested parties updated
Our pilots are full-time employees, and they average 14,000 hours of experience in the air. Our aircraft management affiliate, GATO Enterprises, is an ARGUS Gold safety-rated company. We also have earned the prestigious EURAMI accreditation for practicing industry-leading medical protocols and for maintaining an exemplary safety record. Our staff includes also an insurance specialist who can help expedite claims with your personal insurance company for air ambulance flights to or from Birmingham.
If you would like more information on our emergency and non-emergency medical flight services, call our toll-free number, 877-922-9675, or email us today. We proudly serve Birmingham and other cities throughout the British Isles.