Medical Flights to and from the San Salvador Area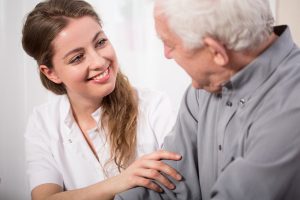 Air Ambulance Worldwide offers medical flights for people traveling to or from San Salvador, El Salvador. Whether you simply need a medical professional to accompany you during your travel on a commercial flight or you need to arrange private medical flights with personalized care, we're the experts you can trust to transport you safely and on time.
Some of the services we offer patients flying to or from San Salvador include:
Medical escorts– One of our medical team members can accompany a patient who is healthy enough to travel commercially on their flight, ensuring any of their healthcare or hygiene needs are met.
Private medical flights – You, your patient, or your loved one can travel on one of our private medical charters, which we will equip according to the patient's medical needs. We offer a bed-to-bed service, meaning we'll transport you from the hospital or your home all the way to your final destination – through airport security and all other obstacles.
Stretcher accommodation on a commercial flight – We help patients who require a stretcher or other medical equipment travel more comfortably on a commercial flight by working with the airlines to accommodate the patient's needs for space, privacy, and safety.
Additionally, the staff that cares for patients on our medical flights is comprised of certified and licensed physicians, respiratory therapists, nurses, paramedics, and other specialists. Each of them has at least five years of experience in pre-hospital training, emergency medicine, ICU, or CCU. Many have additional certifications such as Advanced Trauma Life Support or Critical Care Nursing, and all are trained in Aviation Physiology. Plus, our pilots have spotless safety records and thousands of hours of certified flight, so you can be sure that a seasoned professional will get you wherever you need to go.
For more information about the medical flights and other services we offer people traveling to and from San Salvador, call us at 877-922-9675 or 727-781-1198.