Medical Air Transport with Costa Rica Service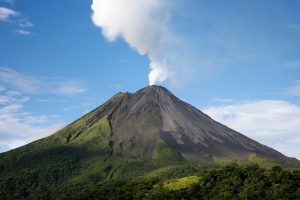 If you require immediate medical air transport in Costa Rica, put your trust in the highly experienced professionals at Air Ambulance Worldwide. We have extensive experience helping patients to and from nearly every country on the planet, and our staff is standing by to help you coordinate your medical transportation. Whether you need a private flight staffed with exceptionally trained medical professionals or your family member needs accompaniment on a commercial flight, we can assist. Our goal is to make the entire process as easy and stress-free as possible for you, your loved one, or your patient.
At Air Ambulance Worldwide, our phones are staffed 24 hours a day, seven days a week. When it comes to medical air transport, timing is everything and we want to be as accessible as possible to our clients. In many cases, our rapid response allows us to begin coordinating transportation in as little as two hours. Some other benefits to the medical air transport services that we offer in Costa Rica, include:
Our pilots are extensively trained and have thousands of hours of air time, which speaks to their incredible expertise flying a variety of different aircraft.
We have an impeccable safety record and are recognized internationally for our consistent, safe travel.
Our medical staff has a minimum of five years of ICU/CCU experience, providing peace of mind that we can respond to nearly any medical situation that may arise.
We have specialists on staff, including neonatal experts and elder care physicians to meet the needs of our patients.
Our nurses are multi-lingual and have active visas for a variety of countries across the globe.
The best way to learn about the benefits to our medical air transport service in and around Costa Rica is to call us today at 877-922-9675 or 727-781-1198. We'll gladly explain your options, walk you through the logistics of your travel, and answer any questions that you may have.