Air Ambulance is the Medevac Company to Trust When Traveling to or from Tucson, AZ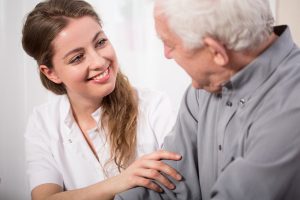 If you need medevac services to or from Tucson, Arizona, call on the medical transportation specialists at Air Ambulance Worldwide. We offer private flight services, as well as travel assistance aboard commercial flights, for men, women, and children who need professional medevac services in order to receive the care they need, or to return home after receiving care.
There are many reasons why our clients request our medevac services. Individuals may be traveling to or from Tucson in order to:
Return home after being injured on vacation
Be seen by a distant medical or surgical specialist
Move to be closer to friends and relatives during convalescence
At Air Ambulance, we offer several levels of medevac services. We are equipped to transport patients aboard our private aircraft, piloted by a seasoned aviator with more than 2,500 hours flown. For patients who plan to fly aboard a commercial airliner, either domestically or internationally, we can provide a medical attendant to ensure the patient's health and hygiene needs are handled during the trip, and that he or she is comfortable.
For medevac patients traveling internationally aboard a commercial flight and needing to remain stretcher-bound, we can arrange with an airline to make the necessary accommodations, including having a privacy curtain available. In fact, regardless of the mode of transportation, our flight coordinators will handle all of the details in the process, including arranging for the delivery of medical records so there's no interruption in care. We also arrange for ground transportation to and from the aircraft, and will accompany the patient every step of the way.
To learn more about our medevac services to or from Tucson, AZ, contact Air Ambulance Worldwide today.