Medevac Services Available for Patients Traveling to or from Tampa, FL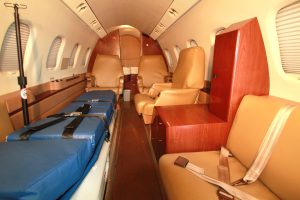 Air Ambulance Worldwide is proud to offer medevac services for patients traveling to or from Tampa, Florida, to virtually anywhere across the globe. The term "medical evacuation" (medevac) once referred primarily to military medical transport, but has become widely associated with medical transportation in general. We assist men, women, and children who are medically compromised and need an emergency or non-emergency air transport. If you, someone you love, or a patient under your care is in such a situation, Air Ambulance Worldwide is the company to trust.
We provide medevac services for people in a wide array of conditions, including:
Those needing air transportation to a distant facility for specialized treatment
Vacationers who have been injured while away from home
Ill individuals who need to be closer to family and friends for more comprehensive support
But it's not just medevac services that we provide. At Air Ambulance Worldwide, we also assist individuals who wish to travel aboard a commercial flight. A member of our highly trained medical staff can accompany a patient from bedside to bedside, ensuring his or her medical, hygiene, and comfort needs are handled. Our flight coordinator can even make arrangements with an airline to accommodate a stretcher if a patient needs to remain prone during an international flight. In such cases, we also make arrangements to have a privacy curtain so the patient can rest comfortably during the transportation process.
To learn more about the medevac and other medical transportation services we offer for patients flying to or from Tampa, FL, contact Air Ambulance Worldwide by calling 727-781-1198 or 877-922-9675 today.