Medevac Services Provided in Phoenix, AZ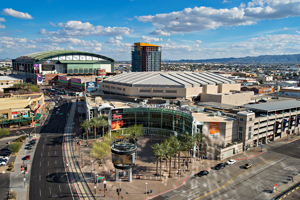 When you need medevac services in and around Phoenix, Arizona, make sure your first call is to Air Ambulance Worldwide. We can help coordinate the medical transport of you, your loved one, or your patient anywhere you need to go with minimal notice, and our highly trained team has extensive experience handling medevac flights across the globe. We even have medical professionals who specialize in neonatal and pediatric care, allowing us to provide medevac services to even the youngest of patients. If you're looking for an air ambulance provider to transport you, your loved one, or your patient to his or her destination safely and quickly, look no further than Air Ambulance Worldwide.
At Air Ambulance Worldwide, the patients under our care are our top priority. We understand that time is a factor with most medevac flights and will work tirelessly to coordinate immediate travel plans to get the patient quickly where he or she needs to go. A key aspect of this process is our bed-to-bed service, where we meet the medevac patient at the hospital, home, or medical facility, provide reliable ground transportation to the awaiting aircraft, and then ensure continued medical care while en route from one of our highly trained healthcare professionals. Once on the ground, we'll get the patient to their receiving physician and transfer over any medical records and other pertinent patient information to ensure that there's no interruption in patient care.
Some other advantages to the medevac services that we provide in Phoenix, AZ, include:
We have an impeccable safety record as evidenced by our ARGUS Gold safety rating
Our medical personnel each have a minimum of five years of ICU/CCU experience
We operate a number of different aircraft, ensuring we can accommodate the medical transport needs of our various patients worldwide
To learn more about the various medevac services that we provide patients located in or traveling to Phoenix, AZ, call us today at 877-922-9675 or 727-781-1198.