Medevac Services Available in New York, NY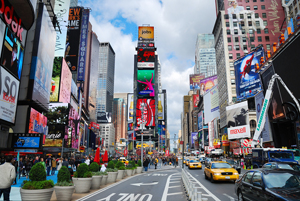 If you need immediate medevac service into or out of New York, NY, contact the team at Air Ambulance Worldwide. We have extensive firsthand experience managing medical transportation for patients of all ages across the globe and can help you with emergency transportation wherever you need to go. We understand that medevac transportation can be highly stressful, and our compassionate staff is standing by to make the entire process as easy on the patient and his or her family members as possible.
One of the central components to the medevac service that we provide in New York is that we offer bed-to-bed care. Here's how it works:
We meet our patients at their discharging hospitals or elsewhere and receive pertinent medical charts, files, and other information we'll need to provide care while in transport
Once the patient is released into our care, we transport him or her to the awaiting aircraft. With private transportation, one of our specially equipped flights is prepared and staffed with a minimum of two medical providers, each of whom has at least five years of ICU/CCU experience.
En route, we closely monitor the patient and provide any medical, hygiene, and health services the patient requires.
On the ground, we transport the patient to the receiving hospital and physician, and transfer over all medical records to ensure seamless continuity of care, providing any necessary updates.
Through the entire medevac process, the patient is closely attended by highly trained medical personnel, providing peace of mind that you, your loved one, or your patient is in excellent hands. In emergency medevac situations we can usually coordinate transportation in a few short hours and we have a 24-hour help line available when you need to speak with a member of our team immediately.
To learn more about how Air Ambulance Worldwide can meet your medevac needs to travel to or from New York, NY, contact us today by calling 877-922-9675 or 727-781-1198.