Medevac Services for Atlanta, GA, Residents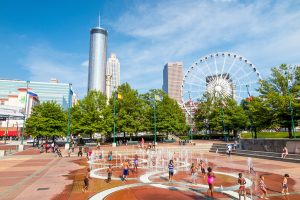 If you require medevac services in the Atlanta, Georgia, area, the team at Air Ambulance Worldwide may be able to assist. Our team is standing by 24 hours a day, seven days a week, to field your call and explain our various services. In many cases, we can begin to coordinate a medevac in as little as two hours. Obviously, if this is an emergency, call 911. However, if you need assistance transporting a patient from one location to another and you require a private medical flight, we can help.
Our medevac services are designed to be rapid, safe, and reliable, and this begins and ends with the staff we hire. For instance, when you turn to Air Ambulance Worldwide for medevac services in Atlanta, you'll work with:
Seasoned pilots who have thousands of hours of flying experience and have received international recognition for their sterling safety records
Medical professionals who have a minimum of five years of experience working in intensive care or critical care
Nurses who are multi-lingual and who have active visas in numerous countries around the world
Professional representatives who have experience coordinating medevac transportation across the globe and can handle all logistics associated with this time-sensitive service.
Above all else, we want to make the medevac process as easy as possible on the patient, their loved ones, and their physicians. We'll coordinate all of the logistics of travel, including providing transportation to and from the departing and arrival airport.
To learn more about the medevac services that we provide to, from, and within Atlanta, GA, contact Air Ambulance today at 877-922-9675 or 727-781-1198. We also specialize in providing medical escort services for patients who have been medically cleared to fly but require accompaniment in the airport and in the sky, as well as many other medical transport services.