How to Get a Medical Flight from Another Country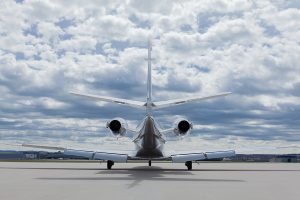 Taking a trip overseas can be a fun experience for many people. But, if an injury or illness strikes, travelers or their loved ones might suddenly be faced with the difficult task of finding a medical flight to transport them back to their country to get the medical care they need. If this scenario ever happens to you or a loved one, you'll want to know how to find a medical flight from another country to get you or your loved one home. So, how do you do it? Well, you will want to do some research and find a company that not only has planes equipped with the type of medical equipment required for your flight, but also has accreditations, such as EURAMI (European Aeromedical Institute) and an ARGUS Gold rating, that show that they are a trusted company with a perfect safety record. The best thing you could do is find a company that has a flight coordinator standing by 24/7 because they will be able to arrange the entire flight for you, so you can focus on what's truly important: your health, or the health of your loved one.
Air Ambulance Worldwide Offers Safe Medical Transport to Patients Travelling from One Country to Another
If you or a loved one needs medical air transport from one country to another, you should turn to the professionals at Air Ambulance Worldwide. That's because, when you choose to work with us, you will be working with a company that has:
A flawless flight record, meaning that no incidents or accidents have ever occurred on any of their flights
A trained medical staff with a minimum of 5 years working in an ICU
Planes that are outfitted with the same medical equipment you would find in an ICU
Flight coordinators standing by 24/7 who will help to coordinate your entire flight, making it as stress-free as possible.
To learn more about the medical flights that we have available to patients needing to travel from one country to another, contact Air Ambulance Worldwide today.