Medical Flight Escort Services for Patients Traveling to or from Cairo, Egypt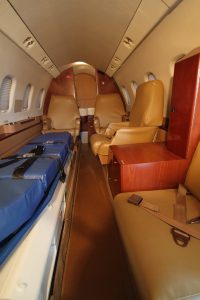 If you're searching for medical flight escort services for yourself, a loved one, or a patient under your care traveling to or from Cairo, Egypt, call the aeromedical professionals at Air Ambulance Worldwide. We have flown or escorted thousands of patients to or from nearly every country and continent on Earth. Our air ambulance and flight escort services are designed to ensure that men, women, and children in medically compromised conditions can travel safely to get the care they need. In an effort to make the transportation process as stress-free as possible, we handle all of the details of the transportation process from start to finish.
We offer two levels of flight escort service. We can accompany a patient aboard a domestic or international commercial flight if he or she is able to sit upright during the trip but needs help with medical issues, hygiene, or comfort. The Air Ambulance medical staff will be by his or her side from bedside to bedside to tend to those needs. If he or she is flying internationally aboard a commercial flight and needs to remain prone, we will work with an airline to accommodate a stretcher and have a privacy curtain available. Our staff will ensure that all of the patient's medical and hygiene needs are met.
To learn more about our flight escort services, contact Air Ambulance Worldwide today. Be sure to also ask about our private air ambulance service to or from Cairo, Egypt.