Medevac Services for COVID-19 Patients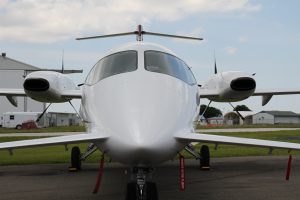 Medevac (medical evacuation) services for COVID-19 patients are available from Air Ambulance Worldwide—a leader in the medical flight transportation industry since 2004. If you or a loved one has tested positive for COVID-19, the disease caused by the novel coronavirus, you can rely on our team to provide the specialized air transport you require. We can take patients to their homes, medical facilities, or even other countries, and do so while providing bedside-to-bedside service that includes gathering medical reports and arranging ground transportation.
Our Approach to COVID-19 Medevac
At Air Ambulance Worldwide, nothing is more important than the health and well-being of our patients and crew. That's why we are taking extraordinary measures to keep them safe. All COVID-19 patients are transported in Peke Safety MedPods that are equipped with the latest advancements in infection control technology. Still, these encapsulated beds are designed in such a way that our medical staff can safely provide necessary care and comfort. Our team includes physicians, respiratory therapists, nurses, and paramedics who each have at least five years of ICU/ER experience and have the expertise necessary to care for COVID-19 patients. After each COVID-19 medevac flight, aircrafts are thoroughly cleaned and disinfected using medical-grade SaniSwiss air and surface sanitizers.
Arrange a Medical Flight Today
Air Ambulance Worldwide is ready to provide the COVID-19 medevac service you require. Contact our flight coordinators today to learn more about our medical flights or to arrange an air ambulance. We are here to serve you 24/7/365.