Commercial Medical Escort Service to & from Key West, FL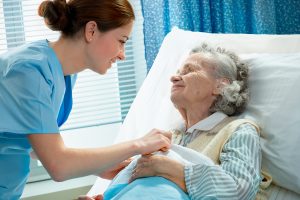 If you're in need of commercial medical escort service for yourself, a loved one, or a patient in your care traveling to or from Key West, or elsewhere in Florida, turn to the transportation experts at Air Ambulance Worldwide. Our team of medical flight coordinators is available 24/7 to manage every detail of the patient's transfer, including ground transportation from bed to aircraft and, upon arrival, from aircraft to bed. Whether the patient needs to travel to a specialized medical facility, or is moving to or from Key West to be cared for in a place closer to family members, Air Ambulance Worldwide is the company to trust.
We offer three levels of transportation assistance:
Commercial medical escort – A member of our medical staff will accompany the patient on a commercial flight, ensuring that medical needs are met, as well as hygiene and comfort needs.
Stretcher service (international flights only) – If the patient needs to remain prone during the flight, our flight coordinator will arrange to have the airline make the appropriate accommodations. As with the medical escort service, our staff will ensure all the patient's needs are met during the flight.
Air ambulance – We will provide a private aircraft, piloted by a seasoned aviator and staffed by at least two members of our medical team.
We have assisted countless patients over the years, and have an unblemished safety record, as evidenced by our ARGUS Gold rating. Every member of our medical staff has at least five years of ICU/CCU experience, so they are highly trained in even the most difficult emergency situations. In other words, we are well-equipped to handle your medical transportation needs.
Contact Air Ambulance Worldwide today at 727-781-1198 or 877-922-9675 to learn more about our commercial medical escort and other services we have available for patients traveling to or from Key West, FL.