Commercial Medical Escort Service to & from Florida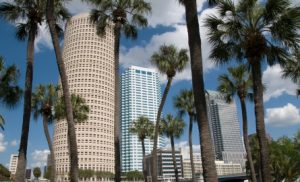 Air Ambulance Worldwide is a leading commercial medical escort service provider to and from Florida. Whether you're arranging to have a relative transferred to a facility closer to your home, or you need medical transport after being injured during an overseas vacation, or need medical transport for any other reason, Air Ambulance is the company to trust.
Some of the highlights of our commercial medical escort service include:
We provide bed-to-bed service, meaning we arrange for transportation and care to accommodate the patient every step of the way.
We coordinate with the airline to attain priority boarding status, and ensure the most appropriate seating assignments to provide maximum comfort while in transit.
Our flight coordinator will make all of the necessary arrangements with the receiving facility to ensure a seamless process, including making sure that all medical records are transferred properly.
All members of our medical team have at least five years of ICU or CCU experience, equipping them to handle most any scenario as they escort you, your loved one, or someone under your care who needs to be accompanied during travel. We even have an insurance expert on staff who can help confirm your benefits, submit and track your claim, and ensure that you are awarded the full compensation allowed by your insurance provider. We have every aspect of the transition covered, enabling the patient to relax during the process.
Contact Air Ambulance Worldwide today at 727-781-1198 or 877-922-9675 to learn more about our commercial medical escort services to or from Florida. Be sure to ask about our air ambulance service, which allows the patient to fly on a private, fully equipped aircraft.