Reliable Air Medical Services for a Wide Variety of Conditions Provided by Air Ambulance Worldwide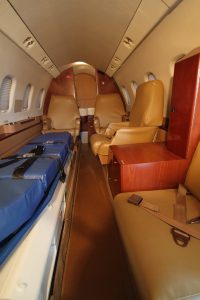 Air Ambulance Worldwide provides air medical transport services throughout the country and across the globe for those needing to travel when medically compromised. We have the experience and the know-how to take on complicated cases that many other medical transport companies can't or won't. So, whether you are a hospital case manager or a loved one of a patient in need of air transport, we are ready to help you with caring and comprehensive services.
At Air Ambulance Worldwide, we aim to make the air medical transport as easy on the patient and his or her loved ones as possible. Some of the reasons you can feel confident a patient will be transported safely and comfortably include:
We are a bed-to-bed service, meaning we don't just handle the air transport but we also figure out all the ground transportation, as well.
Our full-time pilots have a minimum of fifteen years' experience, and as a company we have a flawless flight record with not one incident or accident occurring on our watch.
Our knowledgeable medical staff have received additional training in flight physiology, so they understand how medications and different conditions will react to altitude changes.
In addition to our private air medical transport flights, we also offer medical escort services. For those whose medical condition may not warrant a private medical flight, a medical escort can accompany the patient on a commercial flight and help him or her manage medications, an oxygen tank, or other medical concerns. We will still assist with booking the flight and ground transportation. If you are not sure whether your loved one is able to travel commercially, our flight coordinators are happy to review their medical documentation and help you make that determination.
To learn more about the air medical services provided by Air Ambulance Worldwide, contact us today. Our flight coordinators are standing by 24/7.