Air Ambulance Company with Service to and from the Cayman Islands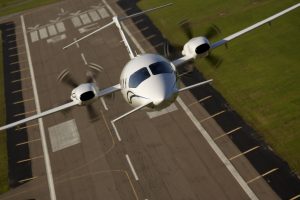 Choosing a trustworthy air ambulance company is imperative if you need medical transportation to or from the Cayman Islands, and Air Ambulance Worldwide is here to help. We are a medical transportation service with a highly trained and experienced team of medical professionals to assist with all your transportation needs. So if you were to become injured or sick while on vacation and need a helping hand by your side when traveling, turn to the experts at Air Ambulance Worldwide.
As a full-service air ambulance company, we offer a range of service options for those traveling to or from the Cayman Islands, depending on the needs of the client. Those options include:
Private transportation – We can transport patients aboard one of our specially equipped aircraft, flown by a seasoned pilot and attended by two of our medical staff.
Commercial medical escort – For patients who choose to fly a commercial airline, we will accompany him or her from bedside to bedside, and ensure that all medical, hygiene, and health needs are being met during the transportation process.
Commercial stretcher service – For patients flying internationally and who must remain stretcher-bound, we will coordinate with an airline to accommodate the stretcher, and ensure that a privacy curtain is installed. We will also accompany the patient and ensure his or her needs are met during the flight.
Furthermore, when you choose Air Ambulance Worldwide as your medical air service, we'll assign you a flight coordinator who will arrange for ground transportation to and from the aircraft and ensure that all of your medical records are transferred to the receiving facility.
To discover more about why Air Ambulance Worldwide is the company to trust for patients flying to or from the Cayman Islands, contact us by calling 727-781-1198 or 877-922-9675 today.