Air Ambulance Company Provides Services to & from the Bahamas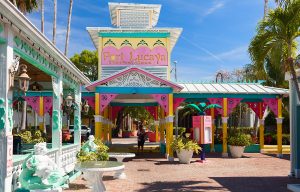 The Air Ambulance Company to trust to provide medically assisted transportation to or from the Bahamas is Air Ambulance Worldwide. Through the years we have helped countless men, women, and children reach their destinations safely when their health precluded them from traveling alone. We have been awarded EURAMI certification and have a gold rating from ARGUS International – two indicators of our unblemished safety record and the outstanding service we provide. If you, someone you love, or a patient under your care needs medical attention while they travel by air, then Air Ambulance Worldwide is the company to trust.
We have assisted a wide array of people traveling to or from the Bahamas, including:
Those who are ill or injured while on vacation and are unable to fly without professional medical supervision
Men, women, and children who must travel by air for specialized surgery or treatment
Patients traveling internationally who need to remain on a stretcher
Individuals who simply need help managing oxygen, navigating by wheelchair, need medications administered during transportation, or other non-emergency needs
At Air Ambulance Worldwide, we are equipped to fly a patient ourselves aboard one of our specially modified private aircraft, or can escort the patient on a commercial flight. We will accompany the patient from bedside to bedside, and our flight coordinator will even ensure that the patient's medical records arrive at the patient's destination so there's no interruption in care.
To learn more about why so many people in the Bahamas consider Air Ambulance Worldwide the company to trust for their medical transportation needs, contact us by calling 727-781-1198 or 877-922-9675 today.