Air Ambulance Service Available for Patients Traveling to & from California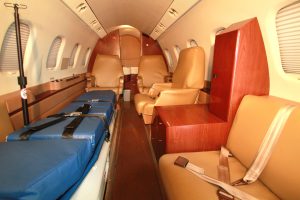 Air Ambulance Worldwide provides safe, reliable medical transportation assistance for individuals needing to travel to or from California. We travel to every continent on the globe except Antarctica, assisting medically compromised men, women, and children who need to travel, but can't do so on their own. Whether you, a loved one, or a patient in your care needs to travel to a specialized facility, want to move to be closer to family and other familiar caregivers, or need to travel with medical support for any other reason, Air Ambulance Worldwide will provide the best service available.
We offer three levels of assistance for patients traveling to or from California:
Air ambulance – We transport the patient on one of our fully equipped private aircraft, piloted by a seasoned aviator who has logged a minimum of 2,500 hours of flight time. Two of our medical personnel will accompany the patient during the process, ensuring all of his or her medical needs are met.
Medical escort – One of our trained medical attendants will escort the patient while he or she travels aboard a commercial airline, tending to his or her medical, hygiene, and comfort needs.
Stretcher service – We will work with the commercial airline to accommodate a stretcher on an international flight for patients who need to remain prone during the trip.
Contact Air Ambulance Worldwide at 727-781-1198 or 877-922-9675 to learn more about our various medical transport services. We're proud to have an unblemished safety record and an ARGUS Gold rating.