Unparalleled Air Medical Services for Patients Traveling to or from Virtually Anywhere on the Globe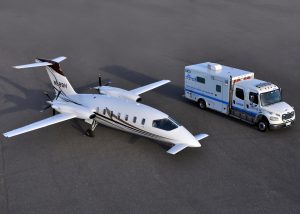 Air Ambulance Worldwide offers customized medical flight services for medically compromised individuals who require transportation to just about anywhere in the world. Whether you or a loved one suffered a debilitating injury while abroad, need to visit a healthcare specialist in another country, or require assistance relocating an ailing family member, our compassionate team is here for you during this emotionally challenging time.
Because every patient, condition, and situation are different, we offer a number of air ambulance services to satisfy those diverse needs. This includes private air ambulances, emergency jets, commercial stretcher accommodations, and medical and non-medical escorts. For your peace of mind, all of our services come with a bedside-to-bedside service with no hidden costs.
At Air Ambulance Worldwide, our air medical services are second to none largely due to our outstanding personnel. Our compassionate and experienced staff consists of:
Flight coordinators – Our expert flight coordinators will completely remove the stress of booking your trip and handle all of its logistics from beginning to end, so you can focus on your recovery or that of a loved one.
Pilots – Our aviators have spotless safety records and have been flying for at least 15 years.
Medical personnel – All of our medical professionals have at least 5 years of CCU/ICU experience, and we also have geriatric, pediatric, and neonatal specialists on staff.
Insurance specialists – To help alleviate the headache of dealing with insurance companies, our experts work tirelessly to ensure our clients receive the coverage they deserve.
For more information about our air medical services, or to book a medical flight for yourself or a loved one, contact Air Ambulance Worldwide today at 877.922.9672 or 727.781.1198. Our team is available 24 hours a day and ready to serve you.