Top-of-the-Line Air Ambulance Services Available to Patients Traveling to or from Washington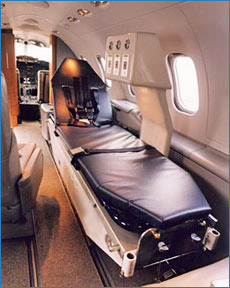 When you or a loved one needs to travel via air ambulance to or from anywhere in the state of Washington, Air Ambulance Worldwide is the company to call. That's because, since 2004, we have made it our mission to provide exceptional medical care to all of our patients while ensuring their safety and comfort throughout the flight. Plus, if the reason you need to take an air ambulance is for transportation to or from a hospital in Washington, you can feel good about choosing us because we have great relationships with hospitals across the state. These relationships allow us to transport our patients in and out as efficiently as possible while still providing the high level of care that our company is known for.
We Have a Flawless Flight Record
When you decide to work with us, you can rest easy knowing that we make safety our No. 1 priority. We are proud to say that we have a flawless safety record, meaning that no incidents or accidents have ever occurred on any of our flights. We believe this is due to the fact that we:
Only hire medical staff members who have at least 5 years of experience working in an ICU
Outfit our planes with the same medical equipment you would find in an ICU
Have a team of experienced pilots
Ensure our medical staff is certified in flight physiology, meaning they know how the body and different medications react at different altitudes
Call Us Today
To learn more about the air ambulance services we have available to patients traveling to or from Washington, contact Air Ambulance Worldwide today.