Air Ambulance Worldwide Offers Medical Transport to and from Tokyo, Japan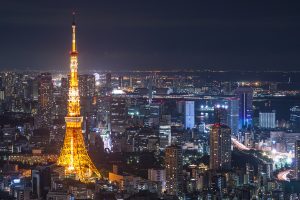 Air Ambulance Worldwide is a leading mobile intensive care provider proudly serving Tokyo, Japan, and many other cities in the world. Whether you, a loved one, or a patient in your care is in need of medical transportation immediately or in the near future, one of our dedicated flight coordinators is standing by ready to assist you 24 hours a day, seven days a week.
Our seamless bedside-to-bedside services are designed to accommodate nearly any medical condition and are tailored to suit the specific needs of the patient. When you first contact Air Ambulance Worldwide for your medical transportation, we will work with you to determine the best means of travel based on the patient's current medical situation. The services we offer include private air ambulance flights, medical escorts, and commercial stretcher equipment.
Once the most appropriate service is decided upon, we will work hand-in-hand with you to make sure your or your loved one's travel to or from Tokyo, Japan, is as safe and stress-free as possible. We do this by:
Enlisting full-time, seasoned pilots with a minimum of 2,500 flight hours
Staffing extensively trained medical personnel, including nurses, doctors, and respiratory therapists, all of whom have a minimum of five years of ICU/CCU experience
Offering multiple aircraft for maximum cost efficiency, including non-pressurized planes for shorter flights
Working diligently to obtain any insurance reimbursements available for the patient
Obtaining full medical records before travel to ensure there is no disruption in care
Handling all logistics and providing you with one Air Ambulance Worldwide point-of-contact from start to finish
Providing medical transportation to or from anywhere in the world, including the Caribbean and South America
To learn more about the medical transport options we have available to and from Tokyo, Japan, or to book a service for you, a loved one, or a patient in your care, contact Air Ambulance Worldwide today.