Comprehensive Air Ambulance Services to and from Tel Aviv, Israel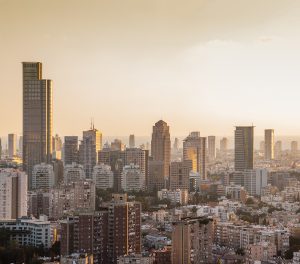 Air Ambulance Worldwide is the company to call if you or a loved one requires medical air transportation to or from Tel Aviv, Israel or other areas in the Middle East. Our in-flight team of nurses, pilots, physicians, assorted flight crew, and other specialists, will provide you with the utmost in safety and comfort during your air ambulance travels.
Our air ambulance services to or from Tel Aviv are ideal for patients who need specialized medical care during a long-distance trip. We can help no matter what sort of health condition you, a loved one, or a patient under your care might be dealing with. We also can provide assistance for those who have difficulty traveling commercial airlines on their own because of medical issues or a lack of mobility.
Our various services include:
Ground transportation – We offer a full bedside-to-bedside service in which we will accompany you to and from our air ambulance and your desired locations.
A customized team of experts – Whether you need help with insurance before or after your travels or require an assortment of medical specialists with you during your flight such as a nurse, paramedic, physician, or other specialist, we have someone on our staff who can help.
Medical escort – For anyone needing special assistance when flying, a member of our medical staff will accompany the patient from start to finish, attending to the patient's basic hygiene, oxygen, medication, and overall comfort during the transfer.
Commercial stretcher– We coordinate the set-up of a stretcher, medical personnel to attend to the patient, and an in-flight privacy curtain during an international commercial flight
To learn more about our air ambulance services to or from Tel Aviv, Israel, call us (toll free) at 877-922-9675 or email us. We always have someone available to answer your call 24/7.