Air Ambulance Services & Medical Air Transport to and from Tallahassee, FL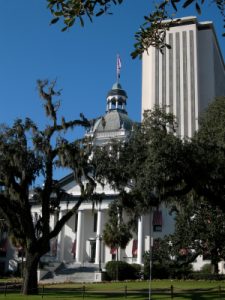 If you require professional air ambulance or medical air transport services to or from Tallahassee, Florida, let Air Ambulance Worldwide take care of you. We are a mobile intensive care provider that serves Florida's state capital and other cities throughout the Sunshine State. In fact, we make flights to and from destinations all over the globe, including Canada and countries in Asia, Australia, Africa, South America and Europe. If you need assistance of any kind with medical air transportation for yourself or a loved one, we should be your first call.
It is the job of Air Ambulance Worldwide staff to eliminate the stress related to medical air transport to or from Tallahassee or elsewhere. Your friendly and knowledgeable flight coordinator is specially assigned to your case and will be your source for information throughout the duration of the transfer. The flight coordinator handles all of the planning and oversees the details of the trip, including:
Ground transportation in the originating city and the destination city
Arrangements for private aircraft transportation, if necessary
Assigning and assembling the transport team, including an experienced pilot and the appropriate licensed medical personnel
And more
Our expert medical staff will ensure that you or your loved one is in the most capable hands during his or her air ambulance flight to or from Tallahassee, FL. To ensure their utmost comfort, we can also provide a medical escort service, critical care air transport, and commercial stretcher coordination for international flights.
Plus, our medical insurance expert can help you understand insurance benefits, submit your insurance claims, and track the claims to closure – just another way that we make the medical transportation process as simple as possible.
To schedule an air ambulance flight to or from Tallahassee, FL, please call at any time (toll free) 877-922-9675, or send us an e-mail.