Air Ambulance Services Provided to and from St. Kitts and Nevis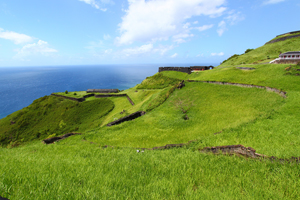 If you need an air ambulance to get to or from St. Kitts and Nevis quickly and safely, put your trust in the team at Air Ambulance Worldwide. We specialize in medical transportation and have extensive experience helping our patients where they need to go when they need to be there. We understand that we typically work with people during highly stressful periods of their lives and our thoroughly trained team goes to great lengths to make the entire process as easy as conceivably possible.
With Air Ambulance Worldwide, our staff is standing by 24 hours a day, seven days a week to take your call when you need immediate medical transport. We'll take the time to learn about your specific needs and explain your various options to ensure we can accommodate you, your loved one, or your patient. In many cases, we can begin coordinating your air ambulance into or out of St. Kitts and Nevis in as little as two hours.
One of the greatest benefits to working with Air Ambulance Worldwide is that we offer a number of different services for our patients to consider, including:
Private medical transportation – We have a fleet of aircraft that are equipped with state-of-the-art medical technology and are flown by our fulltime pilots – each of whom have thousands of hours of certified air time under their belt.
Medical escort services – Our team can travel with the patient on a commercial flight – assuming they've been medically cleared to fly on a commercial airliner – offering assistance prior to, during, and after the flight.
To provide peace of mind to our patients and their loved ones, our medical staff is required to have a minimum of five years of critical or intensive care training prior to joining Air Ambulance Worldwide. As a result, they have both the training and experience needed to provide medical assistance as needed.
To learn more about how Air Ambulance Worldwide can help you get to or from St. Kitts and Nevis, contact us today at 877-922-9675 or 727-781-1198.