Air Ambulance and Medical Air Transport Services to and from Scottsdale AZ & Beyond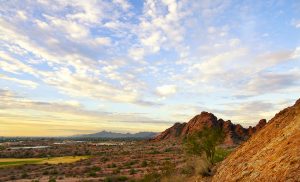 At Air Ambulance Worldwide, we believe that patients and their family members in Scottsdale, AZ and elsewhere in Arizona deserve and should absolutely expect a safe, smooth, stress-free long-distance medical air transport when and if it becomes necessary. When you hire us to plan and execute a medical air transport to or from Scottsdale or Phoenix, you can anticipate a worry-free trip, because we will handle every detail.
If you or someone you love needs to travel to or from Scottsdale, AZ for medical treatment, we can mobilize our air ambulance services for you within hours.
The Air Ambulance Worldwide team consists of:
A flight coordinator assigned exclusively to your care who can answer any questions you may have
Professional pilots and a flight crew with considerable flight experience
An experienced team of medical personnel
An insurance specialist who can collect reimbursements from your insurance company and handle any potential billing issues
The air ambulance and medical transportation services we provide to and from Scottsdale include:
Full bed-to-bed medical service –We provide full medical care throughout your transfer from your current facility to your final destination; we even attend to details such as obtaining an updated medical report and coordinating your arrival details with your receiving facility.
Ground transportation – We provide transportation between medical facilities and our ambulances in order to simplify your journey.
A team of customized medical personnel – Based on your medical needs, a nurse, respiratory therapist, pediatrician, physician, or other specialist, will accompany and tend to you during your travels.
Updates for relatives – Your family will receive regular updates on your journey so they can remain relaxed and informed.
If you need an air ambulance for yourself, a member of your family, or a patient under your care to or from Scottsdale, AZ, email us or call us toll free at 877-922-9675. Our representatives are available 24/7 to answer your call.