Expert Air Ambulance Services to and from Scottsdale, AZ, or Anywhere Else in the World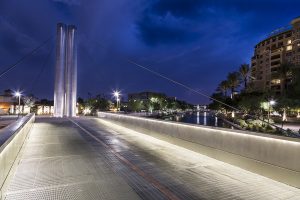 Air Ambulance Worldwide is a well-known leader in the medical transportation industry and is proud to provide services to and from Scottsdale, Arizona, or anywhere else in the world. No matter what medical condition you, a loved one, or a patient in your care might be in, we are available to accommodate your transport needs 24 hours a day, seven days a week. We are dedicated to providing safe and comfortable transportation services and have maintained an unblemished safety record since the inception of our company in 2004. In fact, our stringent medical and safety protocol has earned us a EURAMI accreditation as well as a Gold rating with ARGUS.
Our air ambulance services are ideal for patients with a variety of medical needs. Whether the patient has been injured on a trip and is unable to fly commercially, needs to be transported to a medical facility, or cannot fly on a commercial airline alone, we can customize our services to fit their specific needs. Our services include air ambulance transportation, medical escorts, and commercial stretcher equipment for an international flight.
When you turn to Air Ambulance Worldwide for your mobile transportation needs, we make it our priority to provide you with the safest and most comfortable journey possible to or from Scottsdale, AZ. We do this by:
Handling all logistics of your trip from start to finish
Providing ground transportation to and from the airport in the originating city as well as the destination city
Offering multiple aircraft for maximum cost efficiency, including pressurized and non-pressurized planes
Employing extensively trained and experienced medical personnel, including nurses, doctors, paramedics, and respiratory therapists
Obtaining the patient's full medical records before the journey to ensure there is no interruption in care
And more
If you are in need of medical air transportation for yourself or a patient in your care to or from Scottsdale, AZ, call Air Ambulance Worldwide today.