Air Ambulance Transportation Services to and from Sao Paulo and other Cities in Brazil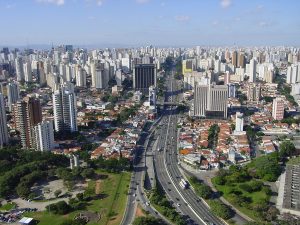 If you or a loved one is in need of medical flight services, Air Ambulance Worldwide is one of the world's most trusted mobile intensive care providers. We transport patients in medically compromised conditions to or from Sao Paulo, or any other city in Brazil, in private airplanes that are equipped to accommodate the needs of nearly any medical requirement.
As one of the leading critical care transport companies in the industry, Air Ambulance Worldwide is proud to provide you or your loved ones with unmatched care and safety throughout your entire journey to or from Sao Paulo. We take extensive measures to ensure that your trip with us is as safe and smooth as possible by:
Offering multiple aircrafts to best suit the patient's medical situation and to provide maximum cost efficiency
Providing full bedside-to-bedside service, which includes ground transportation to and from the airplane, loading onto the airplane, and escorting the patient to their destination
Obtaining full medical reports prior to the journey to ensure there is no interruption in medical care
Handling all logistics of the travel process to provide the most stress-free trip possible
Employing a medical staff that has undergone extensive ICU/CCU training and can handle virtually any medical scenario that could arise
Air Ambulance Worldwide is available to assist you with your medical flight needs 24 hours a day, seven days a week. To learn more about the services we provide to and from Sao Paulo, and to speak with one of our knowledgeable and friendly flight coordinators, call Air Ambulance Worldwide today.