Air Ambulance Services to and from Santiago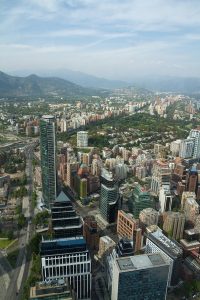 If you, your patient, or a loved one needs an air ambulance to or from Santiago, turn to Air Ambulance Worldwide. Our certified and highly experienced medical staff helps patients around the world get to their destination safely and on time. We arrange the transportation of patients of any age and any level of health to or from Chile on private flights, and we also escort patients on commercial flights. Whichever option your loved one requires, we will see to their medical needs every step of the way and make the journey as comfortable for them as possible.
At Air Ambulance Worldwide, we pride ourselves on our highly trained and experienced staff. The team who helps you, your patient, or your loved one travel to or from Santiago will have qualifications like:
A minimum of five years of emergency medicine, ICU or CCU experience (for medical professionals)
Thousands of hours of certified flight time and a spotless safety record (for pilots)
Fluency in multiple languages and active work visas in different countries throughout the world (for the nursing team)
We know that traveling with a medical condition can be stressful, especially when timeliness is of the utmost importance. That's why maintaining an expert staff is one of our top priorities. We offer our patients the peace of mind of knowing they'll get to their destination as safely and quickly as possible with the help of caring professionals.
If you would like to learn more about the air ambulance services we offer patients flying to or from Santiago, or to have us arrange a flight, call Air Ambulance Worldwide at 877-922-9675 or 727-781-1198.