Look No Further Than Air Ambulance Worldwide for Medical Flight Services to and from San Jose, CA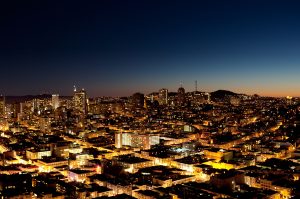 Air Ambulance Worldwide provides a number of medical transportation services to and from San Jose, California, or any other city in the world. Whether the patient was injured on vacation, needs emergency air transportation to a medical facility, or is unable to travel commercially alone, we are here to help 24 hours a day, seven days a week.
As a leading mobile intensive care provider, we are proud to provide customer service that simply cannot be beat. From your first call to us to the very last hour of your trip, we are there through every step of the journey. Our comprehensive services include a flight coordinator who will plan all logistics of your trip, an extensively trained medical team who is personally assigned to each patient based on his or her needs, and an insurance specialist who will work diligently to obtain any and all coverage available for the patient.
Air Ambulance Worldwide offers three different levels of service to and from San Jose, CA, to ensure that the patient's specific medical requirements are met. These services include:
Air ambulance transportation – This is an all-inclusive service that includes full bedside-to-bedside assistance, ground transportation to and from the airport, and at least two team members who are with the patient for the entire trip. We also offer multiple aircraft, including pressurized and non-pressurized planes, for maximum cost efficiency.
Commercial medical escort – If the patient is unable to travel alone commercially, or would simply like the peace of mind that a medical companion can provide, an Air Ambulance Worldwide nurse can travel with the patient in first class and tend to all medical needs, including oxygen and wheelchair services, basic hygiene care, and medication administration.
Commercial stretcher – Air Ambulance Worldwide can arrange to have a stretcher and any other medical equipment set up for a patient's commercial international flight.
If you are in need of a medical flight or other intensive care services for yourself or a loved one to or from San Jose, CA, call Air Ambulance Worldwide today.