Air Ambulance Service to or from Raleigh, NC & Beyond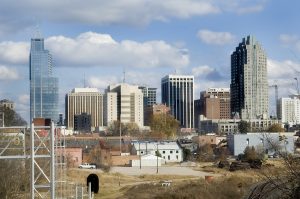 Air Ambulance Worldwide is the company to turn to if you are injured or become ill on vacation and need to return home to Raleigh, North Carolina, but are unable to take a regular commercial flight unassisted. Our bed-to-bed services include emergency medical air transport, medical escort for the infirm or elderly and stretcher services for international flights. We are committed to safety and premier medical care, and we strive to provide the safest, smoothest medical air transport experience in the industry.
When you enlist our air ambulance services for a flight to or from Raleigh, NC, you can count on:
An attentive flight coordinator who will oversee all your logistical needs before, during, and after travel
Knowledgeable pilots and air crew with thousands of hours of flight experience under their belts
Experienced medical personnel trained in a range of specialties, including intensive care
An insurance specialist to help with billing and the collection of reimbursements from your insurance company
No matter what air ambulance service you require to or from Raleigh, NC, you can rest assured that you or someone in your care will be in the most capable hands during his or her medical air transport. Our goal is to take as much of the burden off your shoulders as possible. For additional information about our air ambulance services, please call 877-922-9675 or e-mail us today. We can plan your flight in as little as two hours, if needed.