An Air Ambulance Company You Can Rely on in Panama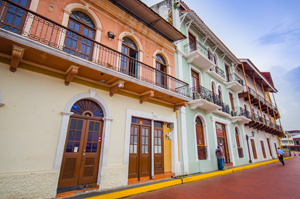 If you are looking for an air ambulance specialist that can provide service to and from Panama, put your trust in the team at Air Ambulance Worldwide. Our highly trained team is available to work with you and organize immediate medical transportation whether you're traveling to, from, or within Panama or just about anywhere else in the world. We are available 24 hours a day and in many cases can begin to make arrangements for transportation in as little as two hours.
At Air Ambulance Worldwide, our staff is second-to-none. We have an impeccable safety rating as evidenced by our renowned Gold Argus Safety Rating, and our pilots each have an average of 14,000 flight hours, which speaks to their extensive expertise in the air. In terms of our medical staff, we require that every professional that works with us has a minimum of five years of ICU/CCU experience, ensuring that we are equipped to respond to the unique medical needs of just about every patient under our care. We even have a variety of specialists on staff, including pediatric experts, helping us to best accommodate the various patients who turn to us.
Another advantage of working with us for your medical transport needs in Panama is that we offer bed-to-bed service. This means that we'll:
Meet the patient in their hospital, home, or other facility
Transport the patient to the airport, where travel accommodations have already been made
Assist the patient through ticketing, security, and navigating the airport terminal
Accompany the patient in the air – either via commercial or private flight
Assist the patient through customs when necessary
Transport the patient to their final destination
To learn more about everything that makes Air Ambulance Worldwide one of the leading air ambulance providers in Panama, as well as the rest of the globe, contact us at 877-922-9675 or 727-781-1198.