Safe and Fast Air Ambulance Services for Patients Traveling to and from Panama City, Panama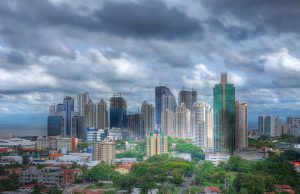 If you or a loved one needs an air ambulance to or from Panama City, Panama, Air Ambulance Worldwide is here for you. Our team helps patients from all over the world get to their destination quickly and safely in our specially outfitted planes and helicopters. When you call our 24-hour dispatch and information center, one of our flight coordinators will help you determine which of our services best meets your needs, walk you through the process of having your loved one transported, and answer any of your questions. With as little as two hours' notice in select cases, our team can have you on your way to your location.
Our aircraft are equipped with an FAA approved flight stretcher, medical equipment, and a full range of medications. But, most importantly, the air ambulance that takes you or your loved one to or from Panama City will be staffed with a stellar team who will take excellent care of you. Our medical professionals have a minimum of five years of experience in emergency medicine, ICU, or CCU. Our physicians specialize in a variety of areas, including pediatrics, neonatal care, and geriatrics. Our nursing team is multilingual and has active work visas in many different countries. Additionally, each of our pilots has thousands of hours of certified flight time, as well as spotless safety records. When you choose Air Ambulance Worldwide, you're guaranteed to be in safe hands.
When you're ready to schedule medical air transportation for you, your loved one, or your patient, you can reach Air Ambulance Worldwide at 877-922-9675 or 727-781-1198. We're ready to make your trip to or from Panama City as simple and stress-free as possible.