Air Ambulance and Medical Flight Escort Services to or from Ottawa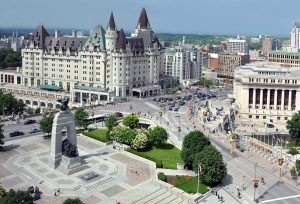 As a leading mobile intensive care provider in the industry, Air Ambulance Worldwide is proud to offer a number of medical transportation services to and from Ottawa, or another city in Canada. Whether you or a loved one has been seriously injured while on vacation, needs transportation to a hospital in a different city, or would simply like the peace of mind that a medical escort provides during a commercial flight, we are here to meet your needs 24 hours a day, seven days a week.
When you first contact Air Ambulance Worldwide for intensive care transportation, a compassionate and dedicated flight coordinator will work hand in hand with you to outline every facet of your trip. They will answer any questions you may have, as well as make all arrangements needed before, during, and after travel. Air Ambulance Worldwide provides three levels of service to best suit each patient's specific medical needs for the journey to or from Ottawa. These services include:
Air ambulance transportation: This comprehensive medical travel service alleviates as much of the stress that comes with planning and taking a medical flight as possible. We handle all logistics of travel from start to finish and oversee every detail of the patient's complete medical transfer, including ground transportation, medical personnel for the duration of the trip, and a private aircraft.
Commercial stretcher: If you, a loved one, or a patient under your care is stretcher-bound and needs to travel internationally, Air Ambulance Worldwide can arrange for all equipment and medical clearances before the flight as well as provide a nurse or doctor to accompany the patient throughout travel.
Medical escort: If the patient is unable to travel alone on a commercial flight, a member of our medical staff can accompany the patient and attend to the patient's basic hygiene, oxygen, and wheelchair needs as well as any necessary medication administration.
To learn more about the number of air transportation services we offer to and from Ottawa, or any other city in Canada, contact Air Ambulance Worldwide today.