Premier Air Ambulance Services Available for Patients Traveling to or from Oregon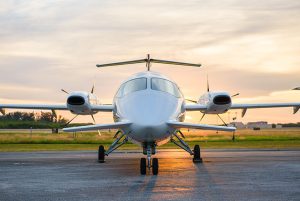 When you need medical transportation to or from anywhere in Oregon, Air Ambulance Worldwide is the company to call. We provide a variety of air ambulance services to patients who need to travel by air while receiving medical care and support along the way. We have a fleet of jets that are all equipped with the same medical equipment that you would find in an ICU, and we have a team of medical professionals who have a minimum of 5 years working in an ICU. So, you can feel confident that when you work with us, you will be in good hands throughout your entire trip.
Bed-to-Bed Services
We are proud to offer bed-to-bed services to all of our patients to make their trip as easy and convenient for them as possible. This means that we will come out to wherever the patient is, whether that be a home or a hospital, provide ground transportation for them to the flight, provide them with exceptional care during the flight, then, after the flight has landed, will transport them to their final location and ensure that they are in good hands before we leave.
Specialized Medical Care
If you or a loved one requires specialized care, we are the company to turn to. We will make sure that we staff our flights with medical professionals who are trained to handle whatever condition is needed. Some of the specialized areas of medicine our staff is trained in includes:
Neonatal care
Pediatric care
Geriatric medicine
Advanced trauma life support
And more
To learn more about the air ambulance services we have available for patients traveling to or from Oregon, contact Air Ambulance Worldwide today.