Call Air Ambulance Worldwide for Medical Transportation to and from North Carolina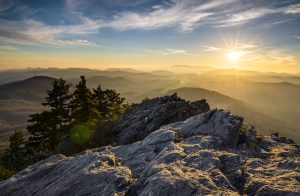 Air Ambulance Worldwide is a mobile intensive care provider that proudly serves North Carolina, as well as all other states in the nation. We provide medical transportation that is focused on giving the highest quality of comfort, safety, and patient care possible. No matter what particular transferring service you or a loved one requires, you can rest assured that you and your family are in the best, most experienced hands.
As a leading mobile intensive care company, our extensively trained medical staff can transfer patients in specially equipped aircraft to and from North Carolina, or any other place in the world. Our air ambulance transportation is a comprehensive service that includes ground travel to and from the airport, medical support throughout the entire trip, and coordination with the receiving facility.
In addition to our air ambulance flights, we also offer other medical transportation services including:
Commercial medical escorts ­– If a patient is unable to travel on a commercial flight alone, one of our trained medical nurses can accompany the patient throughout the duration of the trip. This is a full bedside-to-bedside service and includes any necessary wheelchair and oxygen equipment, as well as basic hygiene and medication administration.
Commercial stretchers – If you or a loved one is in need of stretcher equipment on an international flight, Air Ambulance Worldwide can make all necessary arrangements, including the installation of a stretcher on the airplane, medical clearances, a privacy curtain, and a nurse or doctor to accompany the patient throughout the trip.
To learn more about the medical transport services we provide to and from North Carolina, call Air Ambulance Worldwide today.