Air Ambulance Services to and from Nassau, Bahamas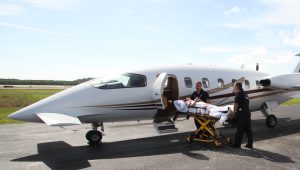 Air Ambulance Worldwide is a mobile intensive care provider that is proud to offer a number of medical transportation services to and from Nassau, Bahamas, or anywhere else in the world. Whether you are in need of an emergency private flight due to an injury on vacation, would like a medical escort on a commercial flight, or need medical equipment for travel overseas, we are able to accommodate patients in nearly any medical condition in a way that is safe and comfortable.
When you rely on Air Ambulance Worldwide for your medical transportation needs, we will work with you to determine the best service based on the condition of the patient. Some of the services we offer to and from Nassau, Bahamas, include:
Air ambulance flights – Our private medical flight options provide full bedside-to-bedside service that includes transportation to and from the airport, the location and coordination with a receiving facility, and a team of at least two medical personnel who will accompany the patient throughout the entire journey.
Medical escorts – If the patient is unable to fly alone commercially or would simply like the companionship of a medical escort during travel, we can provide an experienced nurse to accompany the patient. This service includes providing any necessary medical equipment, such as oxygen tanks and wheelchairs, and covers basic hygiene care and medication administration.
Commercial stretchers – For patients traveling on a commercial international flight who need stretcher equipment, Air Ambulance Worldwide can make all necessary arrangements for the equipment and can provide a nurse or doctor who will care for the patient throughout the duration of the flight.
For more information on the transportation services we provide to and from Nassau, Bahamas, contact Air Ambulance Worldwide today.