Air Ambulance Services to or from Munich, Germany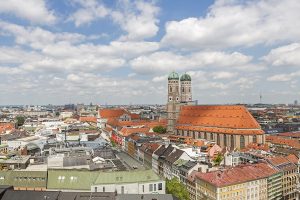 If you have been seriously injured or become ill while visiting Munich or anyplace else in Germany and are unable to fly home without medical assistance, allow Air Ambulance Worldwide to handle every aspect of the flight. Our fleet of state-of-the-art aircraft is at your disposal, ready to take you virtually anywhere in the world safely, comfortably and under the supervision of trained medical personnel.
Air Ambulance Worldwide can provide emergency air ambulance transportation, stretcher transportation on international flights and medical escort services on commercial flights for patients who require assistance while flying. No matter if you are on vacation or conducting business in Munich and need to get home for medical attention, or if you are a German national abroad and need to get home, we are certain to provide services that suit your needs.
Here are just a few features that set Air Ambulance Worldwide apart from other medical air transport companies that serve Munich:
Our pilots are full-time employees and have an average of 14,000 hours of experience in the air and with perfect records on our medical air transfers.
Our aircraft manager, GATO Enterprises, is an ARGUS Gold safety-rated company, and we have earned the prestigious EURAMI accreditation for exceptional medical protocols and safety records.
Our staff includes an insurance specialist who can help clients with claims on their personal insurance.
Because of the expertise of our medical staff, we are able to take on illnesses and injuries that other air ambulance services might turn away.
To learn more about how we can help you with a medical flight to or from Munich, or to schedule a flight, call us toll free at 877-922-9675 24 hours a day, any day of the year. We also can be reached via email.