Safe, Smooth Air Ambulance and Medical Air Transfer Services to or from Milwaukee, WI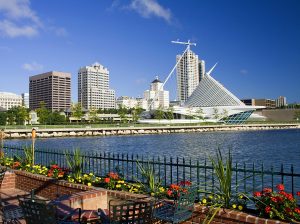 Air Ambulance Worldwide is a medical air transport company that provides Milwaukee, WI, and all of Wisconsin safe, smooth long-distance flights when commercial air travel is not feasible. Our experienced, well-trained team of seasoned pilots, doctors and nurses, and ground support staff will arrange and coordinate emergency or non-emergency air transportation for you, a loved one, or a patient in your care. We know how stressful air travel can be, even without a medical issue causing havoc. Leave the details to us, and breathe just a little easier.
We can help transport patients who are injured or ill and who require specialized medical care throughout the entire transfer to or from Milwaukee, WI. We've helped transport patients with a variety of conditions, including cancer, spine injuries, and more, and we can tailor our air ambulance services to meet the needs of nearly any patient. Our service options include:
Medical escort – On commercial flights, a medical professional from our staff will accompany the patient, overseeing their medication, hygiene, and oxygen needs, in addition to tending to their comfort during the trip.
Air ambulance – For emergent or non-emergent reasons, patients selecting this air ambulance service will be attended by at least two members of our medical staff. Additionally, we'll make arrangements at the receiving facility in the destination location and help file claims with insurance companies as well.
Commercial stretcher medical flights (international flights only) –On certain commercial international flights, the required members of our medical staff will accompany a stretcher-bound patient and oversee their medical needs throughout the transfer to or from Milwaukee, WI. We will coordinate with the airline to ensure that there's enough space for the stretcher and any medical equipment.
Whatever your medical transport needs, Air Ambulance can help. To learn more about the medical air transport services we offer to patients flying to or from Milwaukee or other locations in Wisconsin, e-mail or call us toll-free at 877-922-9675 today.