Air Ambulance Services in and around Martinique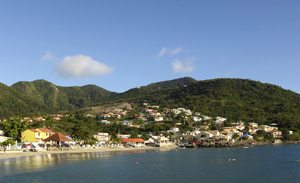 If you, your patient, or a member of your family is in need of air ambulance services in or from Martinique, put your trust in the highly experienced team at Air Ambulance Worldwide. We are standing by to help you coordinate medical transport during this potentially stressful time. We'll work closely with you to determine the most appropriate means of transporting the patient from their current location to just about anywhere in the world.
One of the most important things to know about our air ambulance company is that our team has unprecedented experience in everything that they do. For instance, when you rely on Air us to handle your Martinique travel you'll work with:
Highly trained pilots with an average of 14,000 flight hours each
Medical professionals who each have a minimum of five years of ICU/CCU experience
Specialists in elder care, pediatrics, trauma, or other specialties
Our top priority is to ensure that our patients receive the highest quality of care while they're traveling with us. Our medical team will work closely with the patient's medical team to make certain we fully understand the unique health considerations of the patient to provide a continuation of care that is essential when it comes to medevac services. We also offer bed-to-bed service, which means we'll meet the patient at their home, hospital, or other point of origin, transport them to the airport, attend to their needs during the flight, and then be sure they reach their final destination in their receiving city.
To learn more about Air Ambulance Worldwide and the services we offer in and around Martinique, contact us today at 877-922-9675 or 727-781-1198.