Schedule an Air Ambulance Flight to Visit your Medical Specialist in Lakeland, FL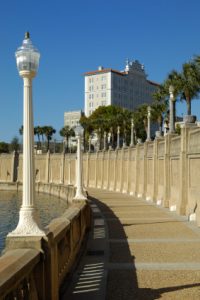 Air Ambulance Worldwide specializes in transporting patients anywhere in the world, including to some of the leading cancer specialists in Lakeland, Florida. For many patients suffering from a chronic illness, finding a team of medical specialists is the first step toward dealing with your condition. However, the best team of specialists is not always in your area, or even in your state. If you need to travel to or from the Lakeland area to receive the best treatment for your condition, contact our team to learn about the medical flight services we provide.
Typically, patients who request air ambulance flights are patients who have a serious illness that limits their ability to fly on a commercial plane. These flights can be emergency or non-emergency, depending on the situation, though the plane and medical crew are able to safely handle either type of situation. In fact, our medical team is highly experienced in emergency medical situations. We require each medical team member to have at least five years of experience in ICU/CCU training before they are allowed to board our air ambulance flights. While all of our medical team members meet this qualification, some also have many years of experience in specialized areas, such as:
Pediatric
Neonatal
Geriatric
Advanced Trauma Life Support
Pediatric Advanced Life Support
When you contact our team to schedule your air ambulance flight to Lakeland, we will ask you questions about your condition to determine the specific medical staff and equipment needed to make your flight safe.
In addition to our experienced medical professionals, each pilot on our Air Ambulance Worldwide staff has logged more than 14,000 perfect-safety flight hours, so you can rest assured knowing you are in safe hands during your medical transportation. Our unwavering commitment to safety has earned us some of the most prestigious awards and recognitions in the industry, such as the ARGUS Gold safety rating and a full accreditation from the European Aeromedical Institute.
To learn more about the air ambulance flights we offer to and from Lakeland, FL, and surrounding areas, contact us today.